More Related Stories
Sage Small Business Accounting Solutions Now Available Anytime, Anywhere
Sage Peachtree and Sage Simply Accounting Now Available via Hosting Provider Program
November 07, 2011 --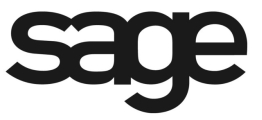 LAS VEGAS, NV -- (Marketwire) -- 11/07/11 -- From the annual Sleeter Group conference, Sage North America today announced a new Small Business Accounting Hosting Provider program that enables authorized independent hosting partners to offer small businesses secure, anytime, anywhere access to Sage Peachtree and Sage Simply Accounting as a managed hosted service.
"Small businesses want a solution that works the way that they do; many of them appreciate the powerful features of a desktop product, but would like the flexibility of an online solution," said Jennifer Warawa, vice president, partner programs, Sage. "Through our new Hosting Provider program, we're offering small businesses the best of both worlds: the strength of the desktop coupled with the flexible access of an online system. Bringing hosted solutions to our customers gives them yet another option to make their business lives easier."
Through the Hosting Provider program, small businesses will now be able to access their data securely whenever, wherever, via the platform of their choice (Mac or PC), and easily collaborate with their accountant while working in the same environment. Adopting the hosted model also eliminates the need to deploy and administer Sage Peachtree or Sage Simply Accounting across a network, which can reduce time spent on hardware setup and overall maintenance costs.
For accountants, working in a hosted environment improves productivity, enabling remote client service, easier collaboration, and same time data access for them and their clients.
Sage made today's announcement from the annual Sleeter Group Conference, taking place today through Wednesday at the Cosmopolitan Hotel & Spa in Las Vegas. The Sleeter Group Conference annually draws hundreds of the world's top accounting experts, many of whom also provide software and hardware consulting services for small businesses. It is the premier event of the year for the small business accounting, consulting, and add-on developer community. On Wednesday, Himanshu Palsule, Sage executive vice president, strategy, will keynote at the conference, looking at the future of the accounting profession and the importance of choice in the years ahead for practitioners and their clients alike.
For more information on the Hosting Provider program, and to see a list of providers, please visit: http://www.peachtree.com/partners/hosting-providers/directory or http://www.simplyaccounting.com/partners/hosting-providers/hosting-directory. If you are interested in joining the Hosting Provider Program, please visit: http://www.peachtree.com/partners/hosting-providers/program/ or http://www.simplyaccounting.com/partners/Hosting-Providers/Hosting-Program.
About Sage North America
Sage North America is part of The Sage Group plc, a leading global supplier of business management software and services. Sage North America employs 3,900 people and supports 3.2 million small and midsized business customers. The Sage Group plc, formed in 1981, was floated on the London Stock Exchange in 1989 and now employs 13,400 people and supports 6.3 million customers worldwide. For more information, please visit the website at www.SageNorthAmerica.com. Follow Sage North America on Facebook at: http://www.facebook.com/SageNorthAmerica and Twitter at: http://twitter.com/#!/sagenamerica.
©2011, Sage Software, Inc. All rights reserved. Sage and the Sage logos, and the Sage product and service names mentioned herein are the registered trademarks or trademarks of Sage Software, Inc. or its affiliated entities. All other trademarks are the property of their respective owners.
Contact:
Aimee Ertley
678-280-5556
Aimee.Ertley@sage.com

Yvonne Yuen
604-233-4127
Yvonne.Yuen@sage.com


Copyright @ Marketwire
Related Keywords:
Sage, Business Issues,Hardware,Management,Finance/Accounting,Finance/Accounting,Marketwire, Inc., ,Business,Other,
---
Source:Marketwire. All Rights Reserved